So, GDPR has come along and put the kibosh on a lot of your historical marketing efforts..?
Tough break, all those lovely email campaigns, gone, lost forever.
But, don't despair! What if I told you that there's a way to generate leads and build your business brand that's totally GDPR exempt and only uses the resources that you already have in the business?
I'm referring of course to EMPLOYEE ADVOCACY!
What's Employee Advocacy?
It's essentially the promotion of an organisation by its staff members.
Why's LinkedIn the best platform for that to happen?
Because, with more than 600 million members worldwide, LinkedIn is responsible for driving the highest volume of social B2B traffic to websites and blogs - that's more than any other social platform - including Facebook and Twitter!
However, more significantly, brand messages shared by employees on LinkedIn, have a 561% higher engagement rate and typically get shared 24x more than messages sent through corporate marketing channels.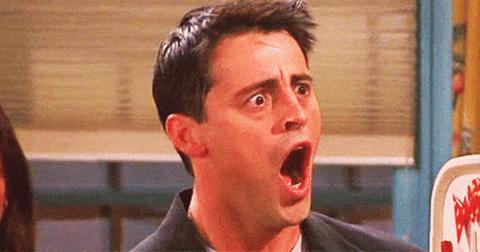 Therefore, if you've grown your business to a certain size, you'll have an employee base, most of whom have LinkedIn profiles and each on average has 500 connections - you do the maths (yes, maths, I'm British, get over it 🇬🇧)
Ok, by now you've (hopefully) realised the enormous possibilities - but that still leads to the challenge of how to get employees to share content to their personal LinkedIn profiles?
Most busy employees when you send out a round-robin internal email politely asking to share a key piece of content is met with...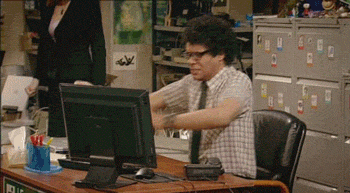 So, here's a great way to expedite this process and still target those individual employee networks:
✔️Tag individual employees(s) in posts
- I know this may sound like common sense, but you'd be amazed at how many companies I've met who don't.
It's pretty straight forward, attach your article URL to a new post, or, better still, use LinkedIn's own publishing tool LinkedIn Pulse to write the article.
In the same share window, add a connection name from your employee network by typing @ followed by typing their name (no space).
Once tagged the following will happen:
Posts containing mentions or tags will be shared just like any other post.

The member mentioned will receive a notification on LinkedIn and by email.

The post may be shared with the network of the person being tagged.
Using the tagging method over an internal email request will ensure maximum exposure of your content across your entire employee network.